Pandit Bhimsen Joshi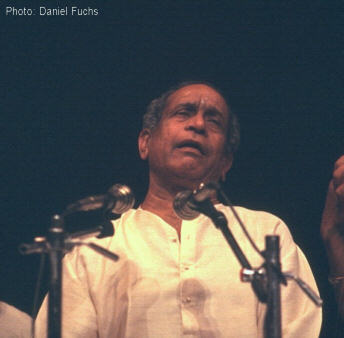 The leading Hindustani vocalist was born in 1922 at Gadog in Karnataka. A student of Sawaii Gandharva, in musical lineage, he is a direct descendent of Ustaad Abdul Karim Khan, founder of the Kirana Gharana. Pandit Bhimsen Joshi has acquired a vigorous style marked by rich musical imagination. He is known for his systematic elaboration of ragas in 'alap' and also for Thumri and Bhajan. He also has a large repertoire of devotional compositions of Purandardasa.

Panditji recieved the Padma Shri in 1972, the Sangeet Natak Akademi Award in 1975, and the Padma Bhushan in 1975.
Other artistes...